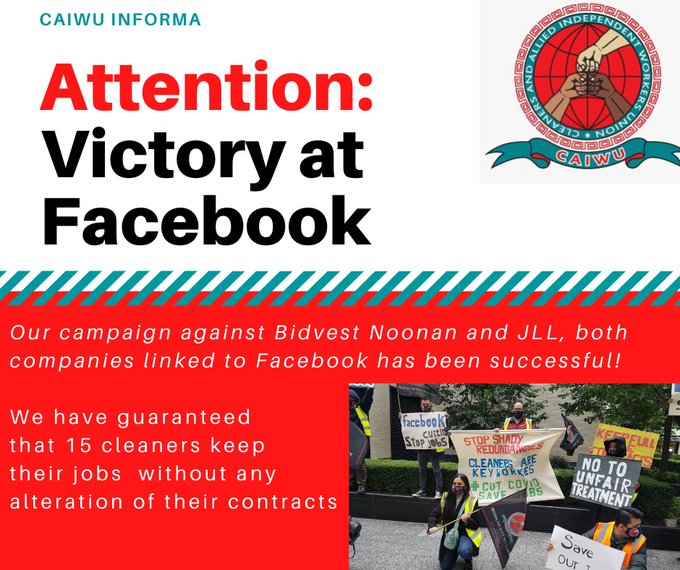 The struggle over cleaners' jobs at Facebook has ended in victory. Grassroots cleaners' union CAIWU report:
"We are pleased to say we received an email on Thursday evening from Bidvest Noonan informing us of their decision not to proceed with their restructuring plans.
This means that all the affected cleaners will revert to their previous roles with terms and conditions unaffected.
Sincere thanks to all who supported the cleaners in any way, however small. Your contribution was vital to this amazing success.
More to follow…
Solidarity!"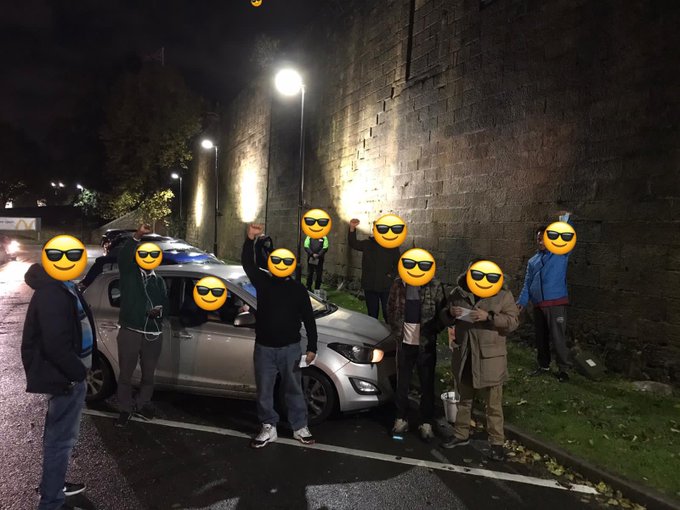 In Sheffield, a wildcat action by UberEats couriers won important concessions from a local McDonald's within an hour. South Yorkshire Couriers Network report that
"The manager agreed:
✊to meet the reps once a week to discuss issues
✊to treat them with more respect
✊to get the screen fixed that showed order times
✊to allow access to toilets at all times
✊to work…
---
Source:
Wessexsolidarity.wordpress.com