By Turkish Minute – February 2, 2021 319
The European Court of Human Rights (ECtHR) has ordered Turkey to pay 2,000 euros ($2,407) in non-pecuniary damages for violating the freedom of speech of Michael Dickinson, the late British academic and collage artist, by convicting him of "insulting" Turkish President Recep Tayyip Erdoğan when he was prime minister, Agence-France Presse reported on Tuesday.
A BIT FUCKING LATE!.. MICK DICK COULD'VE HAD A WILD PARTY WITH THAT CASH
Dickinson, who had been living in Turkey for some 20 years when he took part in a 2006 protest against the government's support for the US war in Iraq, reportedly showed a collage with Erdoğan's head attached to the body of a dog held by a leash in the colors of the American flag.
The collage prompted an inquiry and trial where he again displayed the work, landing him a few days in jail. It was one of several incidents that have raised alarm over a crackdown on individual rights under Erdoğan, who became president in 2014.
Although the artist was acquitted at first, the ruling was overturned in 2009, and he was ordered to pay a fine of around 3,000 euros ($3,600) the next year for what the court termed "an attack on Erdoğan's honor."
"I was only making a political statement, which people should be allowed to do," he told AFP after the ruling.
The judges underlined on Tuesday that Dickinson's work was "political criticism that is part of a debate of general interest" and that his condemnation could have a "dissuasive effect on his statements on matters of public interest."
Dickinson died in July 2020 in London from peritonitis, AFP said, based on the British press reports quoting the artist's friends.
'Long Live Anarchism' https://yabanji.tripod.com/id34.html
His website, titled "Yabanji," which still shows photos of him and his work, including what he terms "My Criminal Collage" depicting Erdoğan.
The late Michael Dickinson, circa 2014, as he appeared in the Camden New Journal…
Yesterday, I picked up a copy of the Camden New Journaland was sad to read about the death of Michael Dickinson.
You've never heard of him? Neither had I until May last year, when I was in Camden Town and saw a man walking backwards. Not just for a couple of seconds or a minute. He walked backwards the whole time.
Obviously, I looked him up online and found out he had been doing this for years and was former actor Michael Dickinson.
Michael Dickinson (right) with Simon Callow in Passing By – Gay Sweatshop production at the Almost Free Theatre, 1975.
In the 1970s, he became an actor himself. In 1975, he kissed Simon Callow in Passing By, a 'groundbreaking' two-man show about a gay romance.
Rather miscast as Jesus in another play, he eventually mostly gave up acting and took up collage art.
In 1982, he held an exhibition in Primrose Hill and a review in esteemed local paper the Hampstead & Highgate Express (the Ham & High), said he was "wickedly adept at exposing the two-faced tendencies and follies of our leaders".
In an interview in the Camden New Journal on 25th May 2017, he claimed that he could no longer walk forwards and had self-diagnosed his condition as 'retropulsion'.
He said: "It could be psychological, or I heard somebody say it could be a disease, but I don't feel unwell apart from that. If I didn't feel this retropulsion I would much prefer to be walking forwards. When it first started happening it was bewildering, to say the least.
"Occasionally people in cars blow horns at me, which is dangerous because I turn to look at them rather than where I'm going.
"I don't really want to see a doctor, I feel they'll just put me on some sort of medication and I would rather not be. I can deal with it and there is no law against it. I'm careful that I had never hurt anybody, although I did hurt myself the other day when I tripped over a branch as I walked through the woods."
…with one of his less insulting Turkish collages in 2014… (Photograph by Polly Hancock for the Ham & High)
He somewhat annoyed the Turkish authorities in 2006 by creating a collage which depicted leader Recep Tayyip Erdogan as a dog receiving a rosette from American President George W. Bush in a pet show. The resultant court case stretched over four years.
In 2008, he was prosecuted for insulting Erdogan by creating the collage. He was initially cleared, but the verdict was overturned in 2010 and then, after shouting a political slogan at police in a separate incident in 2013, he was deported.
Back in London between the two incidents, in 2011, he was arrested in Parliament Square (where he was living in a tent) after shouting "No more war!" during a Remembrance Day silence. He was charged with a public order offence, but the case was eventually dropped.
Permanently in London after his deportation from Turkey, he slept in the streets around Camden Town. While living in a cardboard box next to the Sainsbury's supermarket there, some people who were squatting in the former police station in Hampstead met him at a soup kitchen and invited him to join their squat.
While there, he ate food discarded by shops and cafés and chucked-away in recycling bins. He made some money by telling fortunes on the street.
It was possibly not too rough an existence as it was a Grade II listed building and they had a wide-screen television set.
He was very grateful to the squatters.
Eventually, on the afternoon of 2nd May 2014, the police evicted the squatters in the former Hampstead police station and he took to sleeping in a tent in a Hampstead cementery, though he eventually ended up in a legitimate Highgate flat by 2017.
When and why exactly did he start to walk backwards?
Leonie Scott-Matthews of Pentameters Theatre in Hampstead told the Camden New Journal this week: "I remember when he started walking backwards. He was in a play here; he got off the stage and just started walking back­wards. It was just after he had got back from Turkey."
His friend Charles Thomson says: "It was clearly symbolic I felt. He enjoyed be­ing in Turkey and he couldn't go back. He was walking back­wards when I last saw him."
His friend Kay Bayliss added: "He emailed me around Christmas saying he was having phlegm problems that persisted. He was still suffering this when he emailed me on April 11 and now had serious-sounding gut problems… Michael had a very interesting life. At school all the girls loved him. He was so good looking and very complimentary even in more recent times."
Michael Dickinson died "from peritonitis resulting from a gut obstruction", in his Highgate bedsit, aged 70, on 2nd July 2020.
So it goes.
June 7, 2013
Istanbul.
"Tayyip, Tayyip, burning bright, in the forests of the night, " grimly joked my private student at our morning elocution lesson last Friday in his luxury flat on the nineteenth floor of one of a pair of blocks towering over the sprawling classy shopping mall below, ant-sized workers constructing more massive towers in a field nearby. We were working on the rhythm and stress in William Blakes's poem 'The Tyger', but our minds were more occupied by the news we'd just heard via a call from his friend that police had made an early morning invasion on the camp of demonstrators protesting against the decision of the Turkish Prime Minister, Recep Tayyip Erdogan, to demolish Istanbul's pleasant Gezi Park in central Taksim Square to make way for an Ottoman-style shopping mall. Police had beaten the protestors and sprayed them with tear gas and then erected fences around the park, preventing access.
My student had been in the park with the protestors the night before, and was worried about friends that might have been wounded. I had visited during the daytime and had been impressed by the courage of the few hundred congregated there under the threatened trees.
"This is going to cause trouble," he said.
After changing metal coins into a plastic disk from a dispensing machine to gain access to the soulless metro, I got off at Taksim (I live in the 'slums' of Tarlabaşı nearby), and had a look at the park, which was indeed completely surrounded by tall metal grill barriers. I noticed a couple of cops sipping glasses of tea under a tree, birds singing. As I walked round searching vainly for a way in, I noticed more and more people arriving, the curious like me, and some with a determination to support the protestors who had been attacked by the police.
When I got home I decided to make a collage. I didn't know what it would be – something to protest about the PM and his plan for the Park. I had to leaf through my flatmate's old newspapers to get a suitable Erdogan face. I haven't made any collages of Erdoğan since I was found guilty of insulting him with a caricature in 2010 and threatened with jail if I made another, but this brash bullying deserved an artistic comment. While sifting through my library of photographic material I occasionally went out onto my little balcony due to the echo of rapid gunfire and watched the clouds of tear gas floating up and hovering over nearby Taksim. The acrid smell began to reach and burn my eyes, so I closed the door to continue my work. I came up with this image of a threatened tree eking revenge on the ecologically-unsound President. I took the body from an old collage featuring Pope Benedick being hanged by a nun.
I took the image to a photocopy shop in nearby Istiklal Caddessi and had some small copies made. When I came out the air was full of gas, smoking cannisters rolling down the street, police firing at running chanting crowds. I decided to go home, but when I went out later after dark, I found Istiklal Street jam-packed with people all facing in the direction of Taksim Square where a battle seemed to be raging. The angry roar of the front ranks mingled with the chants of the thousands behind demanding the resignation of the government. The constant firing of the tear gas guns sounded from the Square where the police were trying to prevent access, clouds hanging in the air. Many were wearing surgical masks, and people were handing out slices of lemon, which can surprisingly alleviate the sting in the eyes from the gas. I had dinner in a cheap lokanta in a quiet little back street before returning home through the excited defiant crowd, surprised and elated.
On Saturday, realising that I probably wouldn't be able to tell fortunes with my runestones in the lower part of Istiklal Street as usual that day, (it's how I make my living), what with the protests, I decided to go to a 'Garden Fair' I'd seen advertised in a park in another district, a kind of car-boot sale, and I thought it might be nice to sit on the grass in a park to rune instead of a closed shop doorway in a street.
Sure enough, when I got to Istiklal Street there was commotion going on, the haze of gas hanging in the sunny air, people,not many, standing around and watching as police chased a crowd down the street to my usual runing place. I actually asked a cop, in his black uniform and round white helmet, which was the best way to get to Maçka Park, my destination. He pointed his heavy rubber truncheon in the direction of Taksim Square, saying it was clear in that direction at the moment. Surprised, I advanced towards Taksim and viewed the results of the previous night.
Graffitti calling for Erdogan's resignation and condeming the government and the police was sprayed everywhere, along with signs for revolution, peace and brotherhood. Bank windows were broken and cash machines smashed. All the shops were shut, many with defiant slogans sprayed on their windows. In the square a couple of police cars had been overturned and graffittied. People were beginning to arrive for a rally, but as yet the area was quite empty as I walked through it. As I made my way downhill I passed a platoon of black uniformed policemen hurrying to the square. I looked at their faces as they passed, a mixture of confusion, ignorance, fear and sadism, but all young. Some looked away when our eyes met, ashamed?
The garden fair was cancelled. As I lay in the park in the cooling shade of a tree, the sound of chanting, singing, drums and pipes and whistles reached my ears and I looked up. Thousands of people were marching in the direction of Taksim with flags and banners, rivers of them, men and women, young and old, some with children. They booed and banged on a police van held up in the traffic, but a march warder calmed them from further assault. I left the park and joined the teaming throng of defiant united friendly people, going with the slow-moving but sensitive flow, no-one pushing or shoving, finally reaching the practically empty square of before, which was now overflowing with jubilant crowds. Black clouds of smoke were billowing up from the park area. I worried that the trees had been set alight, but was informed that it was merely a police bus that had been set on fire. Indeed, the police were totally absent from the area. The people were celebrating their victory. Still a week later, the streets of central Istanbul are police-free, and it feels so much safer without them.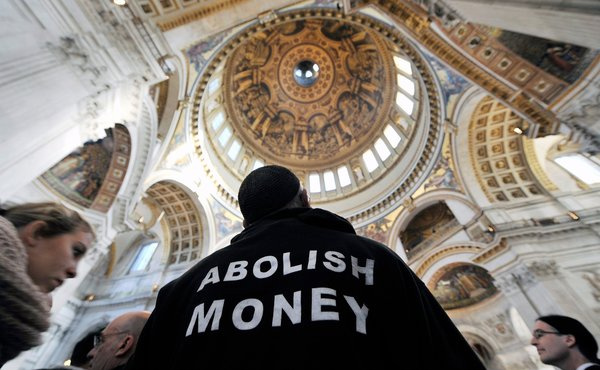 Following a surprise email request for me to appear as a guest on RUSSIA TODAY's CROSSTALK debate programme on the topic "Turkish Spring", I made my way on Tuesday to find the studio where I was to be filmed, near Galata Bridge. I got lost and made it just in the nick of time.
These are the questions I was asked to answer beforehand –
Is Turkey experiencing its own version of the "Arab Spring?"
I suppose that's a convenient label. It's a rising of people who have had enough, together in solidarity against an increasingly fascist regime. The sowing of the seeds of revolution in Spring is exciting, but the reaping of a good harvest in the Fall is the most important goal.
· What is driving the recent surge of popular dissatisfaction?
The proposed demolition of the Taksim Park and the violent treatment of the protestors was the tipping of mountain of dissatisfactions that have been heaped up by the actions and decisions of the AKP government contrary to the wishes of the people – the destruction of beautiful natural areas by building of dams, the building of Nuclear power plants in earthquake-prone areas, the building of a third bridge over the Bosphorus, and a third Istanbul airport, the building of a huge mosque on the top of Camlica hill dominating the skyline of Istanbul, the ugly towering corporation buildings going up everywhere, the jailing of critical journalists and writers, the recent restrictions on alcohol – so many reasons. And the draft still exists in Turkey.
· Is the conflict between urban vs rural, the more religious vs secular?
It seems Erdogan would like it to be religious vs secular, but I think it is people vs the government. The biggest cry on the street is for them to resign.
· Does foreign policy play an important role among protesters?
It's not mentioned so much, but of course it's there. Many are angry about the American air base in Incilik, for example, which is home to over a hundred American nuclear bombs. On Turkish soil.
· Many describe Prime Minister Tayyip Erdogan style of rule as authoritarian – is this a fair description?
"Dictatorial" might be another description.
· A man in a hurry: Erdogan is trying to leave his stamp on Turkey by recasting foreign policy, overhauling the constitution and even transforming the ancient Istanbul skyline. Too much, too fast?
He should be stopped now before it's too late.
I was sat at a desk in a little dark room in front of a camera. I couldn't see the others, only hear their voices through a little earphone. I decided to wear my Free Palestıne t shirt, and (inspired by a picture I'd seen on a street wall of President Obama manipulating Erdogan as a string puppet) at the end of the programme I held up a collage picture of Obama as an accordian-playing puppet, the strings operated by an unseen hand, but it wasn't shown. I felt I didn't get much of a word in on the programme, but I received an email from a mahdi saying he was grateful for what I said about Shiahs and Sunnis.
I've been making a daily visit to the threatened Gezi Park all week. The Square and the park, and indeed even Istiklal Street now completely belong to the people. Formally banned street-sellers display their wares on the pavement and road. Flags, whistles, gas-masks, brightly-coloured plastic crash helmets, and masses of the Guy Fawkes masks made popular by the Anonymous Movement selling like hot cakes.
Gezi Park is full of tents and beautiful people. There is a utopian feeling, with socialist, communist, anarchist, feminist and gay solidarity groups, free open buffets, debating areas, yoga sessions, and a library. Protestors go around collecting rubbish. There is dancing and singing and an overwhelming optimism.
Yesterday I came across a group digging the ground and planting saplings and flowers in the area at the end of the park where the bulldozers and cranes bit into the earth last week and removed a few trees before they were stopped.
"Why don't you plant some marijuana?" I asked one of the team, resting in a deckchair.
"It's forbidden," he smiled.
"Why is it forbidden?" I asked. "It's an innocent natural herb that's of great benefit to mankind. It was forbidden by the government. But we've said to hell with the government! This is the revolution. The rules have changed."
He agreed with me, and said he would definitely plant some seeds if I brought them.
"Are you sure?" I asked.
"I promise!" he replied.
Prime Minister Erdoğan is back in Turkey after a visit to North Africa, sternly demanding that the demonstrators leave Gezi Park. The idea of their voluntary dispersal at the moment seems incomprehensible. Who knows what may happen next? But in the meantime, long live the Occupation!
Enjoy the freedom of CONSTANTI -NO-POLICE!
Michael Dickinson … June 7, 2013
June 28, 2013
The Sunday before last, while crossing Taksim Square in Istanbul on my way home from a morning visit to inspect the change in Gezi Park which had been wrought the evening before, I came across a spent CS gas cartridge lying at my feet. I picked it up.
The cartridge was of shiny thick tin, big and heavy, empty and dented, but clearly labelled with details. It was manufactured by NonLethal Technologies, Homer City, PA 15748 USA, which makes "a wide range of non-lethal riot and crowd control equipment for military and law enforcement applications." Visit the website and have a look at the other goodies they make for keeping the people down. Product range includes "smoke grenades and projectiles, CS and CN irritant smoke grenades and projectiles, impact munitions, defensive aerosol sprays, specialty munitions, and other crowd management and pyrotechnic devices." Apparently, Turkey has imported 62 tons of pepper spray and tear gas worth 21 million dollars in the last twelve years, mainly from America and Brazil. The sell-by-date on the CS gas cartridge was listed as 01/2017.
On the back were WARNINGS in Turkish. These were:
* Don't aim directly at people.

* There is danger of causing a fire.

* Only to be used by well-trained personnel.

* Only use in the open air. (Police fired them into the subway station to prevent protesters coming out, and also into the lobbies of hotels where demonstrators were sheltering.)

* They should be fired at the prescribed distance at a 45 degree angle.

* It is dangerous to use after the sell-by-date.

* Wash your eyes with lots of water if you become effected by the gas.
If exposed to the gas you are warned to definitely not use ointment or lotion to counter the effects.
This empty cartridge had contained 25 grammes of CS gas, I read. It was to be fired from a distance of at least 120 metres, but the Turkish police have been firing them much closer than that.
Gezi Park was empty, cleared of the thousands of protestors who had been occupying it for a fortnight. Their joyous camp of hope and peace and democracy over crony capitalism, the arrogance of power, and the governing AKP party's growing authoritarian nature, had been forcibly destroyed overnight by riot police who invaded the area, using water-cannons laced with acid, setting fire to tents and violently beating and arresting the peaceful demonstrators. They had also fired masses of tear gas, causing people to run in panic, gasping for breath as the noxious fumes burned their noses, throats and lungs, their stinging eyes flooded with tears.
Thousands of people have been injured or seriously overcome by gas in clashes in the streets provoked by the police behaviour, even youths and girls badly beaten by thuggish officers. There have been three deaths. One student died from being shot in the head, eleven people have lost eyes.
Commenting on the action of his police force, Prime Minister Erdoğan said:
"I and my government congratulate our police wholeheartedly. On behalf of my country and nation, I would like to thank all my police siblings for standing up against incidents that have been going on for weeks, with sacrifice and patriotism.

Like I expressed before, our police have passed a very important, a very challenging democracy test with success. They [the protesters] have been so cruel to our police. Attacking our police so much constitutes high treason.

"These [protesters] have no respect for religion. They [the protesters] drank alcohol in our mosques. They were so disrespectful that they entered our mosques with their shoes. They turned our mosques into rubbish dumps."
(In reality brutally wounded protesters sheltered from police and received first aid at Dolmabahce Mosque. The imam said no alcohol was consumed.)
"A hotel hosted protesters. Abetting terrorists is a crime." (Wounded protesters sought refuge in the Divan Hotel and police fired tear gas inside the lobby.)
Erdoğan said that the actions of the police were admirable.
"Sustaining such a long-term struggle without disrupting its solemnity and its discipline for 48 hours, while remaining hungry and thirsty, I am saying this clearly, is a task only our police can achieve. As the prime minister of a government that has extended freedoms to this extent, increased the standards of democracy and done so many reforms, I am expressing this with all my heart and all my sincerity: We are a government that says 'zero tolerance to torture.' We are a government that changed, democratized our police's rules of intervention into incidents and of custody and interrogation.

If our police made a mistake, we would say it openheartedly and do what was required. However, nobody, regardless of who they are, whether a lawmaker or someone, has the right to swear at and insult our police."
Well, fuck them, I say.
And the same goes for all the mindless sadistic goons who work as police guard dogs for rich corrupt governments and monarchies around the globe, who try to put down with force the demands of the people for true justice and real democracy, who try to prevent us from creating a REAL brave new world.
Michael Dickinson
July 24, 2013
The guns sound out in salute, the bells ring out in the air,
The royal Duchess of Cambridge has given birth to an heir!
Prince William and Kate are overjoyed and blissfully happy
They have their longed-for offspring – in a clean white nappy!
Welcome to the world baby boy, as at your mother's breast you feed
You've been born into wealth and privilege, and will never encounter need.
Third in line to the British throne, weighing 8 pounds and 6 ounces,
Delivered July 22 at 4.24 pm, the breathless Press announces.
"The birth of a Prince, our future monarch!" the tabloid headlines scream
While in blissful ignorance you close your eyes and dream.
You have nothing to disturb you, your future has been planned
You're one of the House of Windsor, the rulers of the land.
One day of 16 countries you'll become Head of State,
Including Australia and Canada and Britain the Great.
The Head of the Commonwealth, of the Church, Governor Supreme.
But that's all in the future, the pomp, honour and esteem.
Right now you're just a baby, you know nothing of the world,
Only your mother's closeness as at her breast you lie curled.
You have yet to learn of money and the power of the rich
For you life'll be a bowl of cherries, for others it's a bitch.
Although from a family neither aristocratic nor royal,
Your mummy too has never known hardship or toil.
Of upper middle class background, free from pecuniary cares
Her parents, ex flight staff Mike and Carole, are multi-millionaires.
You'll get to see them often, but all of that's to come.
And you'll get to know Aunt Pippa, famous for her bum.
Not to mention Kate's Uncle Gary and his Maison de Bang Bang.
(Maybe parties there in future with your elite little gang?)
Mum passes you to Prince William, who holds you gently in his hands
– Your Daddy who's worth 40 million in investments, inheritance and lands.
As well as a Prince, he's a Baron, Earl and Duke,
He pats you on your back as you have a quiet puke.
Yeah, forget the Middletons. The Windsors is the family that counts
For bringing in money and power in large amounts.
You've only been out of the womb a few hours since
And already you've been made of Cambridge the Prince!
You've already beat your Uncle Harry in line to the throne,
Just three deaths to come before it's your own.
But playboy Harry need shed no tear,
He already makes 25 million a year.
Before your daddy, there'll be funny Grandad Charlie as King
Crowned in Westminster Abbey with all that pomp and bling.
He's been destined to be monarch from the moment of his birth.
And if daddy's makes 40 million – what's grandaddy worth?
With a property of 300 million pounds, he's certainly a man of means,
But as he says: "So much I do is done behind the scenes."
It's rumored he's the head of a rich organization called Foundation X,
Funded by banks, market manipulation and government lending excess.
He's also said to have had an influence on many a government minister
With his secret 'black spider memos' giving advice in writing sinister.
On a different matter, another dark secret as yet to unravel
Is Prince Charles' close friendship with paedo rapist Jimmy Saville.
By the way, that's not your real grandma, the blonde woman by his side
Her name's Camilla, Duchess of Cornwall, and she's his second bride.
Your real grandma was Princess Diana, killed in a car crash in France.
Some say that the accident was planned and not just matter of chance.
But, ah! Here's your great grandma! Her Highness Elizabeth, the ruler
She's worth 44 billion. Could anything be cooler?
She's the pinnacle of the Constitution,
Her face on every banknote – a living institution!
Judges, police and armed forces pledge allegiance to the Crown.
She's the apex of aristocracy, of wealth and renown.
She has say when to begin and end wars
And one day my boy this power will be yours!
But what of the people you're eventually to rule?
You should know about them to not look a fool.
Your birth is an important moment in the life of our nation
What about the people, and what's their situation?
Well, while your pampered royal family sit cozy on their butts
The people of Britain suffer vicious drastic cuts
Benefits stopped, services scrapped, a state of dire recession
While the fawning Press focus adoring eyes on the third in line to succession.
Thousands sleep homeless on the street
Children don't have enough to eat
Prices rise, wages go down
A smile is rarer than a frown.
Things are so bad for many that they're almost unendurable
And yet don't forget that they're far from incurable.
All of this misery and want could be easily erased
With just half the money the Royals have saved.
Against this unfairness there's only one solution
The people must unite and have a revolution.
So, New Born Royal Baby, I pray your first words be –
Loud and clear now, let me hear – "Abolish the Monarchy!"
Michael Dickinson
Michael Dickinson, Author at CounterPunch.org
https://en.wikipedia.org/wiki/Michael_Dickinson_(artist)
---
Source:
Thefreeonline.wordpress.com