There's a lot going on at the moment, if I try to summarise everything it'll take me ages, so in the meantime here's a quick listing of some important upcoming events in the next week or so:
Tuesday March 9th:
Cleaners organised through base union CAIWU at the University of East London will be protesting for sick pay, holiday pay, and equal treatment at 8am. Hopefully they won't be broken up by the cops, as happened with NHS workers in Manchester over the weekend.
Also that day, there's an online meeting about workplace organising in the pandemic with speakers from UVW and IWGB, a meeting about urban food growing, and one organised in response to the crackdown on the NHS pay demo at the weekend.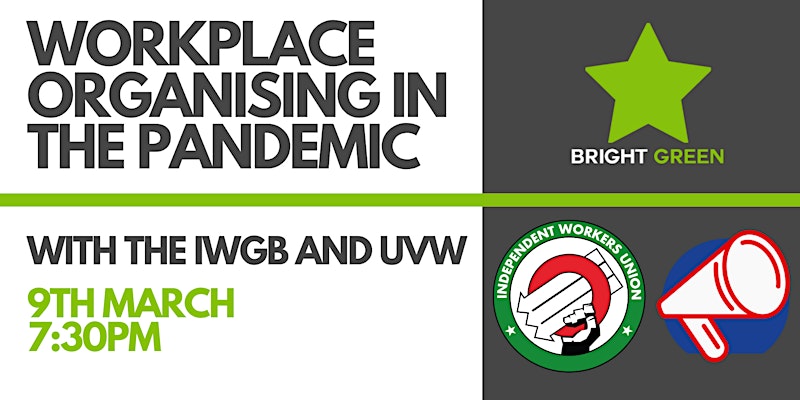 Wednesday March 10th: further actions seem likely in the sparks dispute over de-skilling, and there's an online rally in…
---
Source:
Wessexsolidarity.wordpress.com